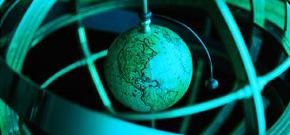 NONIMMIGRANT (TEMPORARY STATUS)

B-1/B-2 Visitors: B-1 for Business / B-2 for Pleasure

E-1 Treaty Trader / E-2 Treaty Investor

H-1B Specialty Occupation

H-2A Agriculture Labor

H-2B Other Temporary Labor

H-3 Trainee

K Fiance/e of U.S. Citizen

L Intra Company Transferee

O-1/O-2 Extraordinary Ability

P-1/P-2/P-3 Athletes and Group Entertainers

Q International Cultural Exchange Program

R Religious Vocation or Profession

TN Trade NAFTA Professionals

(Dependents of those listed above)




IMMIGRANT (PERMANENT STATUS): EMPLOYMENT BASED

EB1 First Preference - Persons of Extraordinary Ability, Outstanding Professors and Researchers, and Multinational Executives and Managers

EB2 Second Preference - Members of Professions holding Advanced Degrees or Aliens of Exceptional Ability

EB3 Third Preference - Skilled Workers, Professionals and other Workers

EB4 Fourth Preference - Special Immigrants





IMMIGRANT (PERMANENT STATUS): FAMILY BASED

First Preference - Unmarried sons or daughters (over age 21) of U.S. citizens.

Second Preference - (2A) Spouses and unmarried children (under age 21) of LPRs; (2B) Unmarried sons and daughters (over age 21) of LPRs.

Third Preference - Married sons and daughters of U.S. citizens.

Fourth Preference - Brothers and sisters of U.S. citizens.



DIVERSITY VISA (Green Card Lottery)

ASYLUM/REFUGEE

CITIZENSHIP MATTERS


Personalized Service
We provide personal service and don't charge for the initial consultation.